The Tikka T1X rifle and the GRS Warg stock combination made my heart beat faster. The combo screams " take me to the range and shoot with me!"
Seldom have I been so excited to try something new!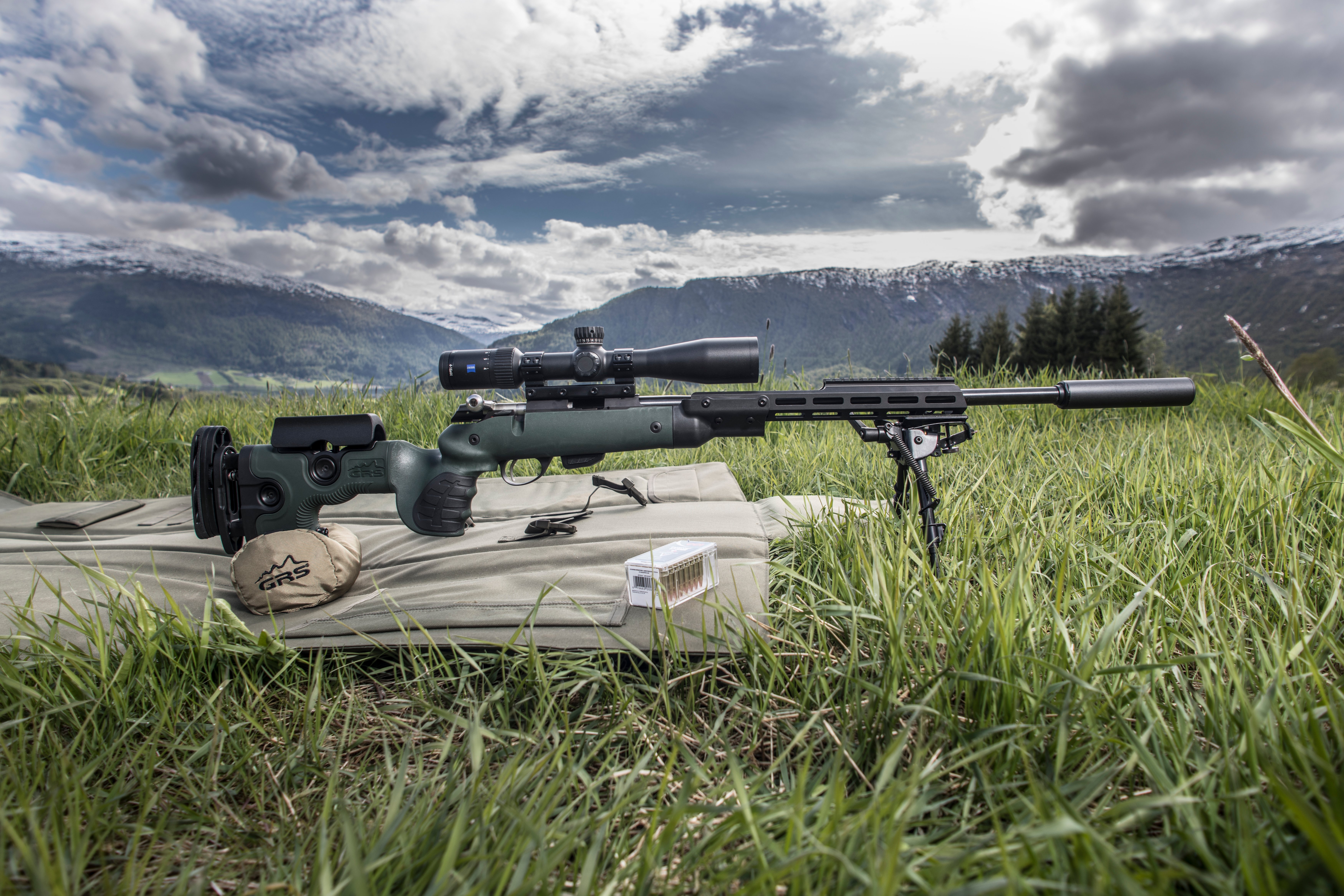 GRS Warg is as you know made for long range applications and it will certainly be fun to stretch the range with this 17HMR combination. It is very well balanced, and the weight stops at 4626 grams as shown above with silencer, bipod and all.
The rifle we have is topped with the Zeiss Conquest V4 4-16x44 riflescope and Atec Wave Silencer
Zeroed @100m this combination fed with the CCI ammunition regularly preforms groups at 1/2 MOA which is impressive! On the day of the photoshoot above I was shooting 14mm groups @ 131 meters distance.
We are feeding this beast with the CCI Gamepoint ammunition as we use it both for plinking and for bird shooting.
What I love about this combo is that it feels like a "grown rifle" Trigger, bolt and feel is like a big rifle, but it is a 17 HMR which makes it affordable to shoot and quiet when hunting. Trajectory is fairly flat, when zeroed @100m it has just 0,6" impact over the line of sight at 60M. This is perfect, small game out to 100 meters just aim centre mass.
Ballistics are shown below. (Copyright CCI ammunition)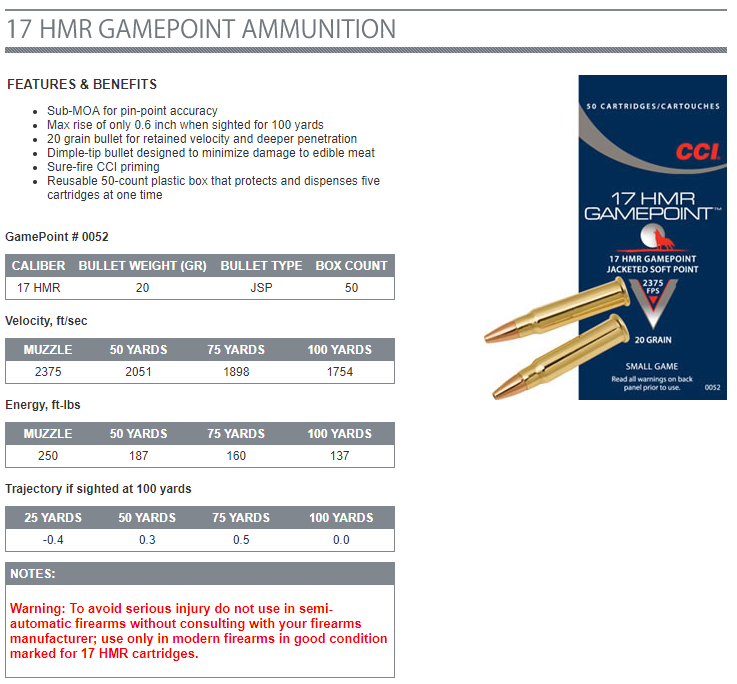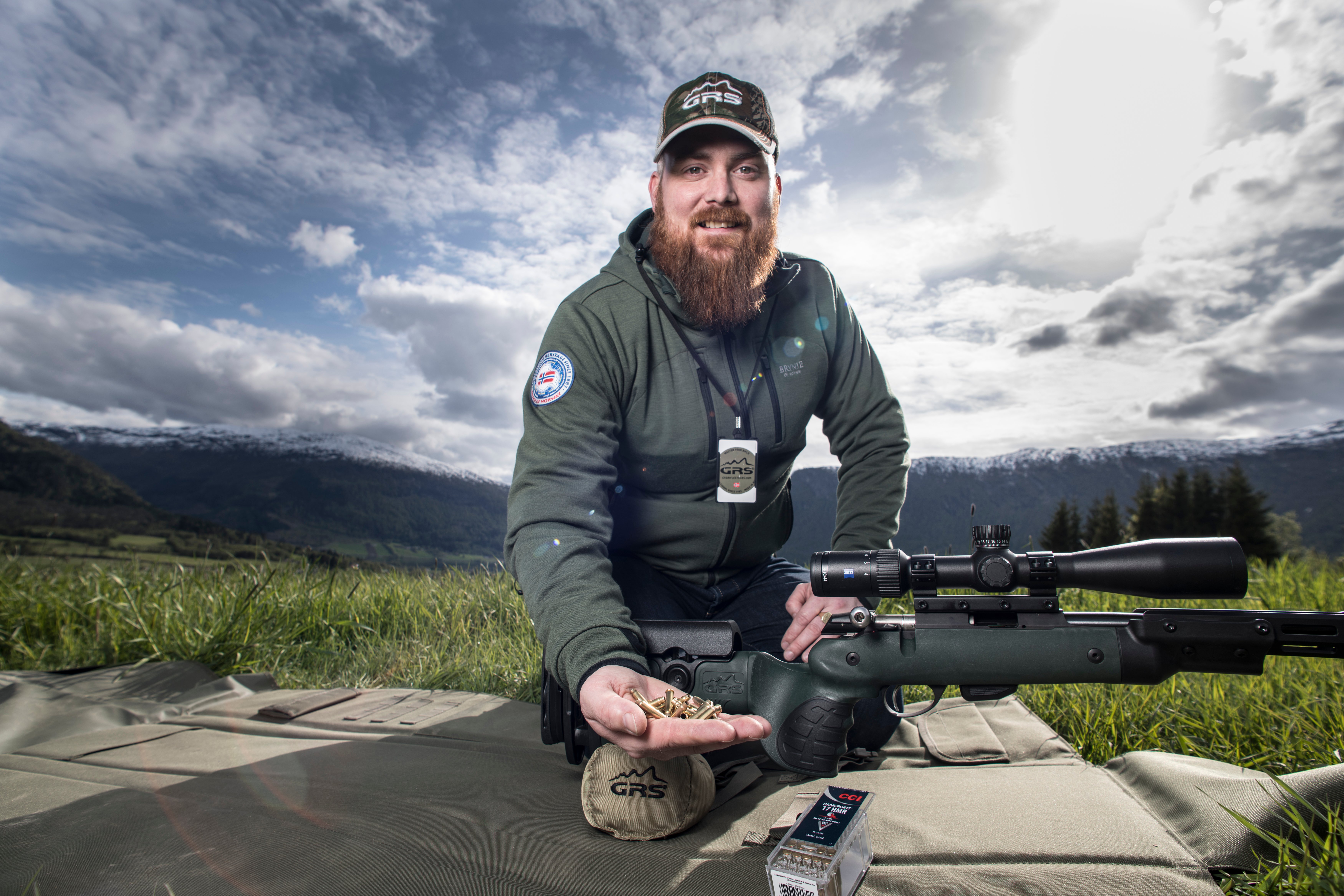 Above, My favourite sort of Gold colour.
If you have one of these rifles, I would highly recommend you to mount this in a GRS Warg or Bifrost, it is an experience you will enjoy for sure!
Did you like this blogpost? Share it with others, and remember to follow us on Instagram, Facebook and YouTube!
All the best.
Oscar Haugen
CEO GRS Riflestocks AS