Last weekend Jakob Hellmann from Sweden won the Norwegian long range championship!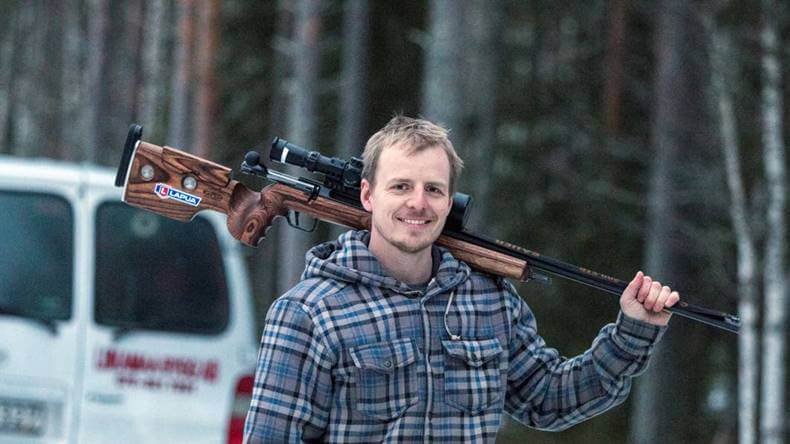 Jakob Hellman from Siknäs has been shooting long range for five years. Last weekend he won the Open Norwegian Championship in Bjorneroa, a few miles north of Oslo.
The 36 year-old is very pleased with the triumph.
– This has, of course, been great fun. I did not anticipate this on my drive down here, he says.

He describes the competition as hard, in more than one way.
– It was not only extended ranges. We also walked about ten miles wandering about in the hills. One also needs to carry all of the equipment, which was also challenging physically, he says.
Long range shooting has grown in Norrbotten, and there are about 30 active emmbers in the county. In this weekend's competitions we shot on targets from 100 to 1000 meters away.
– The figurines standing a thousand meters away were 40 cm in both width and height. There's not a lot of surface to target from that distance. It is foremost a matter of keeping track of the wind but also weigh in temperature and air pressure – which also influences a dropping of temperature, he says.
The victory came as a wonderful surprice to him.
– This is my carreer's biggest victory yet. I had been hoping to do well here. But had not in my dreams dared to win the whole thing, he continues.
Hellmann scraped together 435 points and won before 34 year-old Erik Alatalo från Luleå whom was only four points behind.
– I am very pleased. I shot at the very edge of my ability, says the shooter fro Luleå.
Alatalo was impressed with Hellmans performance.
– He's a machine. He skoots tremendously well. He is hard to beat, he says.
Hellmann could leave Norway with a smile on his lips.
What did the Norwegian think about tho Swedes came over there and came in first and second?
– They are a little annoyed, I think (laughter). But us Swedes usually kick hard.

Courtesy of the original article by Joakim Nordlund / SND.se