We have had the Femund knives in the market for a year, and they are very popular. We are now lowering the prices so you can get a great limited summer deal and be prepared for the hunting season!!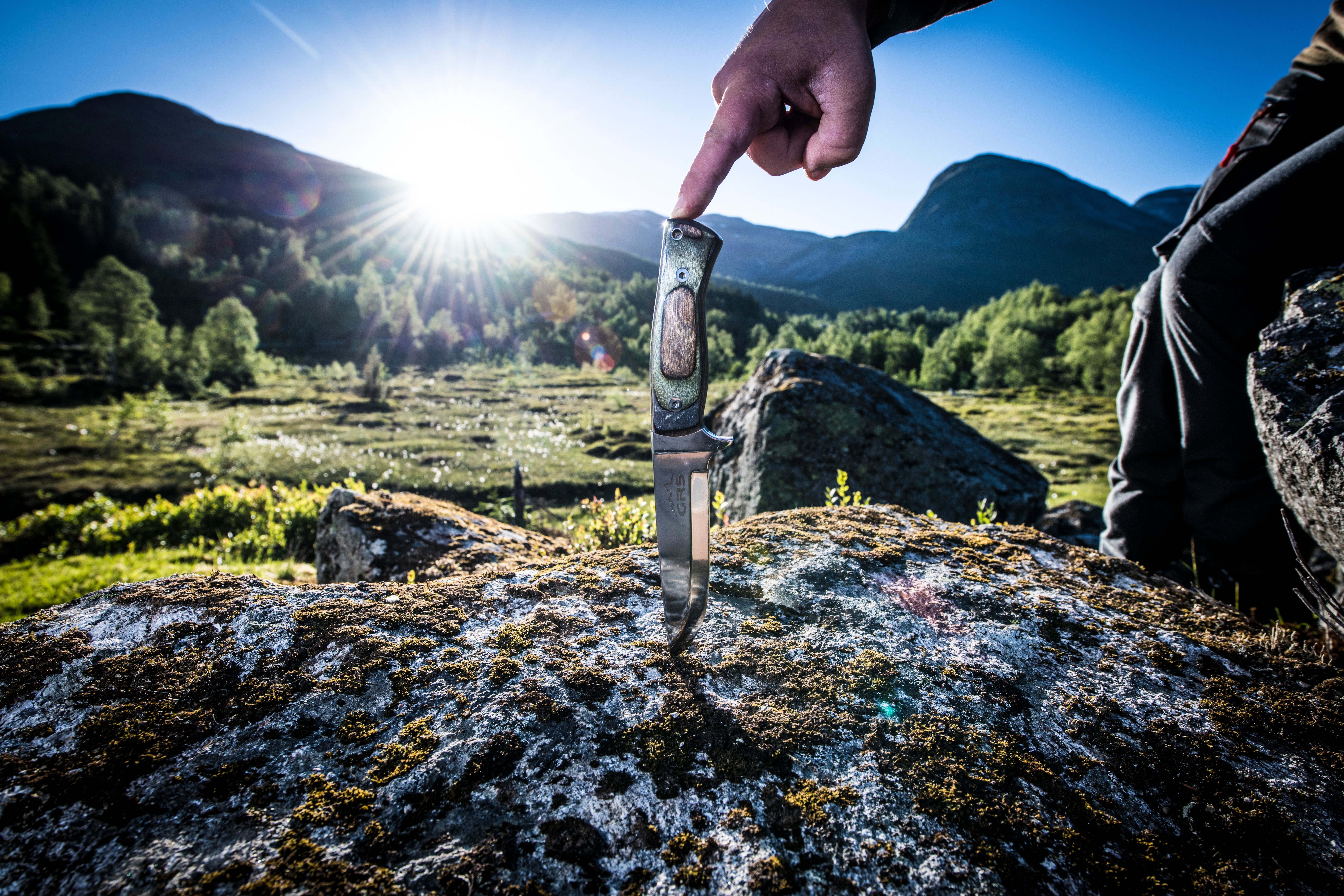 The GRS Femund knife was introduced last year, and they keep gaining popularity.
The GRS Femund comes in 8 different colors, and two different sheets styles, Classic (top) and deep (bottom)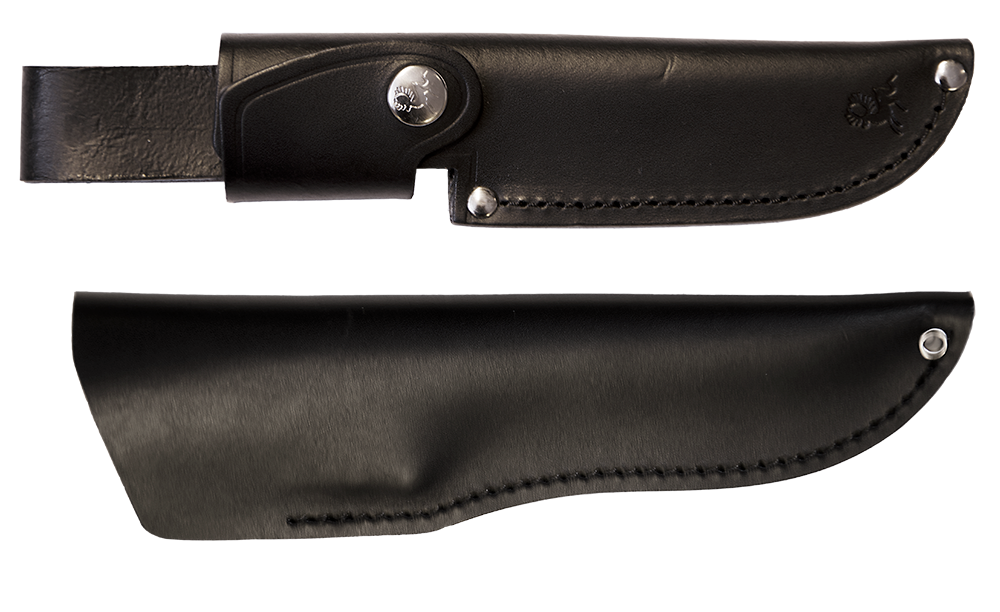 Why do we love it?
Full tang knife, in our opinion, the most rugged and versatile design ever made.
The looks, lovely lines and available in 8 different colors!
The sharpness, it is ultra sharp and easy to set up the edge again when you need to.
The size, perfect all around knife!

It's perfect for making tinder for starting a fire, cutting Biltong, Beef Jerky and other meaty snacks and of course gutting, skinning and cutting down deer.
Our customers and I have used these knives in the harshest conditions in winter in Scandinavia and the US, the hottest days in Africa and the wettest days in Norway, it just works!!
A functional and beautiful companion for your hunting and fishing trips :)
Specifications
Weight: 325 grams (including sheath)
Total length knife: 23.5 cm
Length blade: 11.5 cm
Knife steel: Böhler 690 in HRC58 quality
Handle: GRS birch laminate
Sheath: Black ox leather with edge block
Produced with GRS laminate side panels and a finger guard for safety.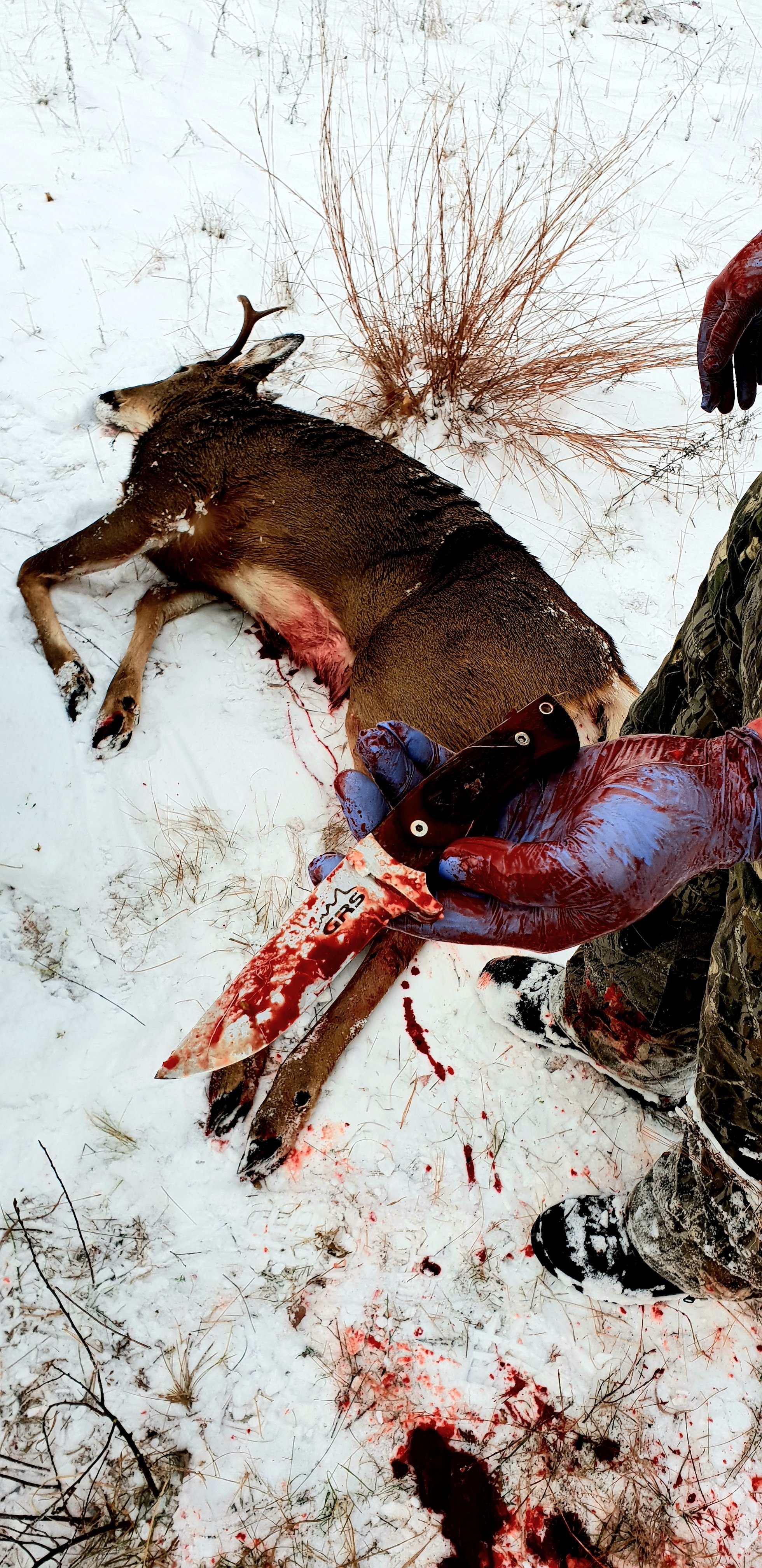 Picture was taken from a hunt in Wisconsin last year, my first ever whitetail!
Did you like this blog post and video? More will come! Share it with others, and remember to follow us on Instagram, Facebook, and YouTube!
All the best.
Oscar Haugen
CEO GRS Riflestocks AS