We all know the Blaser R8 rifle is an extremely accurate rifle, when I installed the GRS Ragnarok chassis stock to the rifle, I swear I heard an angel choir in the distance. This rifle and stock combination are probably as good as it gets. I do not know how we could improve much on this combination. This custom stock is the way to go to make your R8 rifle ULTIMATE for long range applications.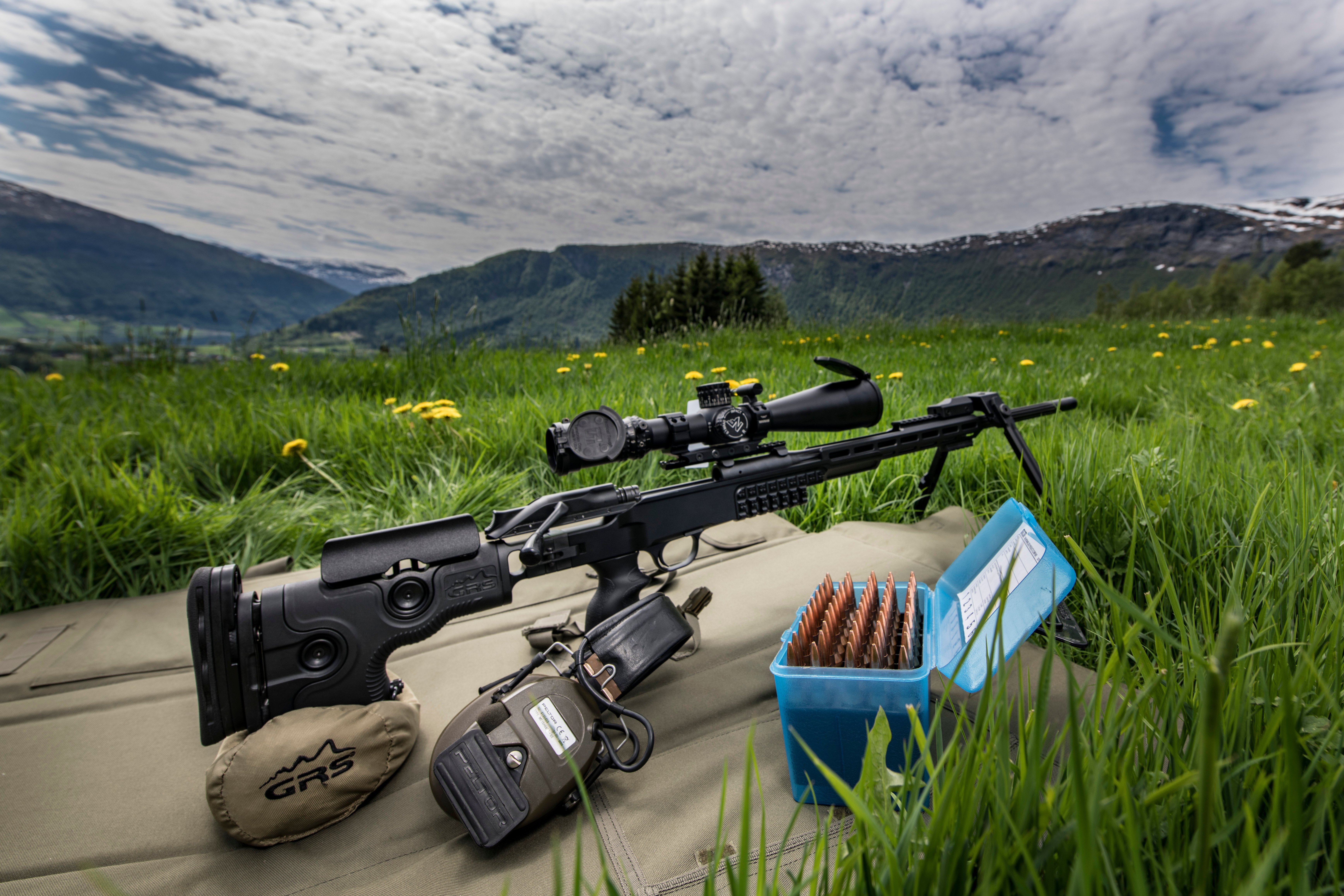 Specs on this combination
Blaser R8 professional rifle
GRS Ragnarok chassis stock
GRS Spigot and spigot to Piccatinny rail adaptor
Phoenix Bipod
Nightforce ATACR F1 5-25x56, MRAD reticle
Warne Skyline Precision 34mm mount with accessories.
338 Lapua Magnum Handloads, 250grain Lapua Scenar bullets, Norma Brass, Federal 215 Primers and Vihtavouri 570 powder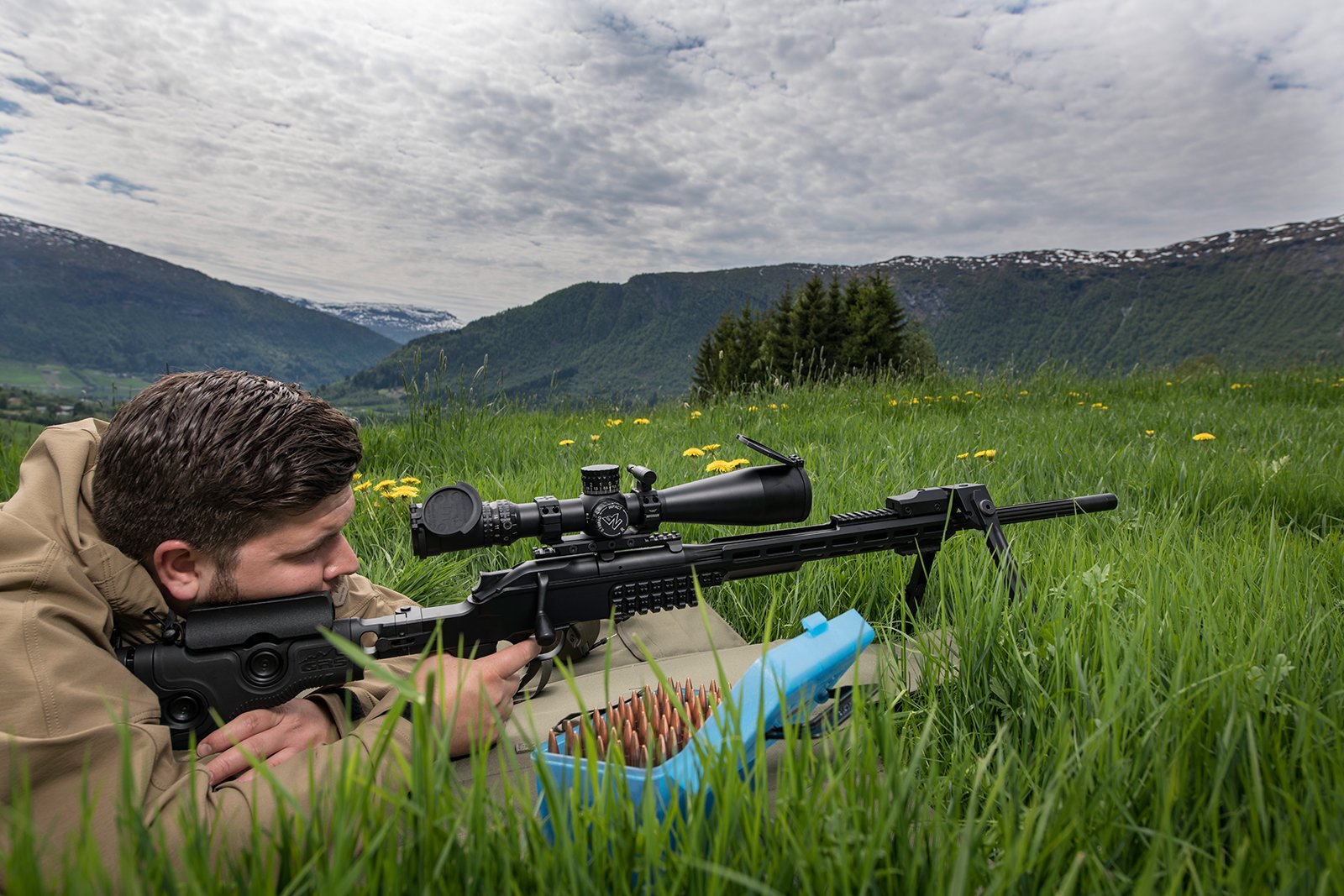 Rifle chassis
We use the Blaser R8 with GRS Ragnarok chassis stock in several calibres for long range shooting. The 6.5 Swedish Mauser cartridge is dead accurate, picture shown here is from when we were testing the Ragnarok stocks. The group it was shot with Norma Diamond line factory ammunition and measured 4.5mm @100-meter distance.

The GRS Ragnarok is perfectly suited for shooting with front mounted night vision optics. Here shown with an ATN PS-22
We are now moving over to the all mighty 338 Lapua Cartridge, fed with 250 grain bullets it is something we are planning to push out to 1500 meters. The snow has not yet melted in the mountain valley we use to test products on longer distances. This valley is a blessing, you can shoot from 100m and up to 2,2km, angled shots up to 60% and at distances up to 500 meters. it's heaven on earth!
We will be shooting prone, sitting and kneeling with the use of the P.R.S.T tripod made from Mission Critical Design in Norway, topped with a Hog saddle and other devices.
I'll start to show you my procedures for shooting, entering data into the shooting apps, reading wind, dialling the scope, work up a stabile shooting position, breathing technique and calling shots. Then we move over to how to call shots as a spotter. This will be done through a series of blog post and videos.
We're looking forward to getting started with this :)
Did you like this blogpost? Share it with others, and remember to follow us on Instagram, Facebook and YouTube!
All the best.
Oscar Haugen
CEO GRS Riflestocks AS